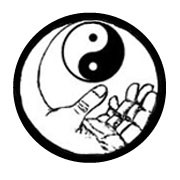 At Oregon City Acupuncture we provide support and protection for your journey to optimum health through acupuncture, herbal medicine, NAET, ETPS and more.  Traditional Chinese Medicine (TCM) is a 2000 year old system of  diagnosis and treatment which can address virtually any health concern.  TCM is also an effective complement to conventional medical treatment to reduce and control side effects so healing occurs more quickly such as: auto accidents, broken bones, sprains, strains…
Call today for a free thirty minute consultation or schedule an appointment.  We look forward to assisting you in your journey to optimum health and wellness. 
503-653-1468
As your assistant and advocate on your wellness journey we will:
Listen to you & your unique needs and concerns.
Focus on the whole YOU, drawing on our knowledge and training in both Western medicine and Traditional Chinese medicine.
Assist you as you develop a deeper awareness of your place in the universe, and of yourself, both inside and out.
Provide a safe place for you as you explore new dimensions in yourself and the world.
Educate you about options in health care, how you may best heal and care for yourself and refer out as needed.
Support you when you succeed and when you stumble, while understanding that you are always successful.